The tension between
East
and
West
of the world, the political, ideological and military opposition that marked an era and that brought Humanity to the brink of a devastating
nuclear conflict
. A defense system that contributed to peacekeeping. At Base Tuono we tell the
Cold War
. Nearby, at the
Malga Zonta
shrine, we illustrate the
Resistance
and at
Forte Belvedere
, on the Lavarone plateau, we tell the story of the
Great War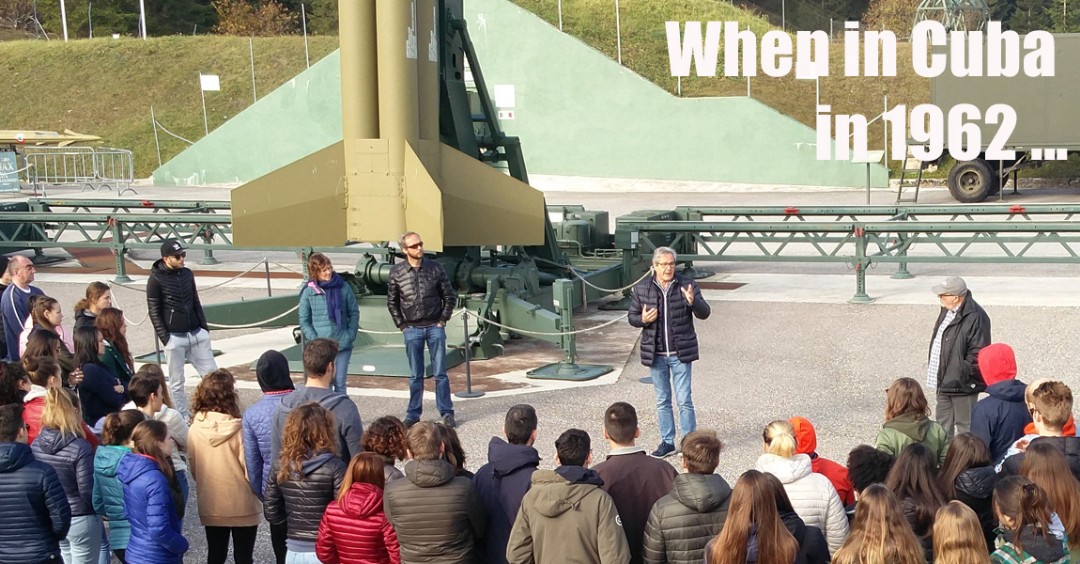 The educational visit
It lasts about 1.30 hours and in the case of multiple classes, students are necessarily divided into multiple groups. In this case, the visit
occurs simultaneously, on different paths.
Rates
For schools the access fee to Base Tuono, with guided tour,
it is € 3.50 per student including visit to the nearby Malga Zonta shrine and illustration of the phenomenon of Resistance at general, regional and local level. Free access for teachers and carers.
Payment can be made in advance by bank transfer or directly at the base ticket office

Info and Reservations +39 348 1943926 - info@basetuono.it
Visit itinerary inside the perimeter of Base Tuono
• The Nike-Hercules defense system
• The engagement sequence
• Visit to the electronic wagons
• Visit to the underground Bunker
• Simulation of the launch
Visit to the shrine of Malga Zonta
• The concept of resistance
• The resistance movement between Trentino and Veneto
• The events of August 12, 1944
A DAY IN THE HISTORY OF THE 20TH CENTURY
Great War, World War II, Cold War
_____________________________________
10.00 / 11.00
Arrival in Lavarone: visit to the Forte Belvedere Gschwent (underground walkways, armored domes and multimedia displays)
12.00 / 12.30 - lunch break

Transfer and lunch break in Folgaria
2.00pm / 2.30pm

Visit to the shrine of Malga Zonta
Guided visit to Base Tuono
15.30 / 16.00

Conclusion of the visit and return

The day's program is indicative and can be adapted to various needs, even with different solutions, so it is customizable

ATTENTION
: Since the two museum installations - Forte Belvedere and Base Tuono - have separate managements, to book visits it is necessary to contact the two bodies separately:
Fort Belvedere Gschwent
(Great War)
+39 0464 780005 - +39 349 5025998 - info@fortebelvedere.org
Please call only during office hours from Monday to Friday
Base Tuono
(Resistance and Cold War)
+39 348 1943926 - info@basetuono.it
Of course, you can only schedule a visit to Base Tuono. By making direct arrangements, customized timetables can be defined