Base Tuono, inserted in an
alpine environment of great beauty
, is well suited to being a destination for group excursions by bus,
motorbike
or
car
. By agreement with the management, in the case of
sport bikes
or
vintage cars
, it is possible to program the entrance to the missile area for
photos
or
video footage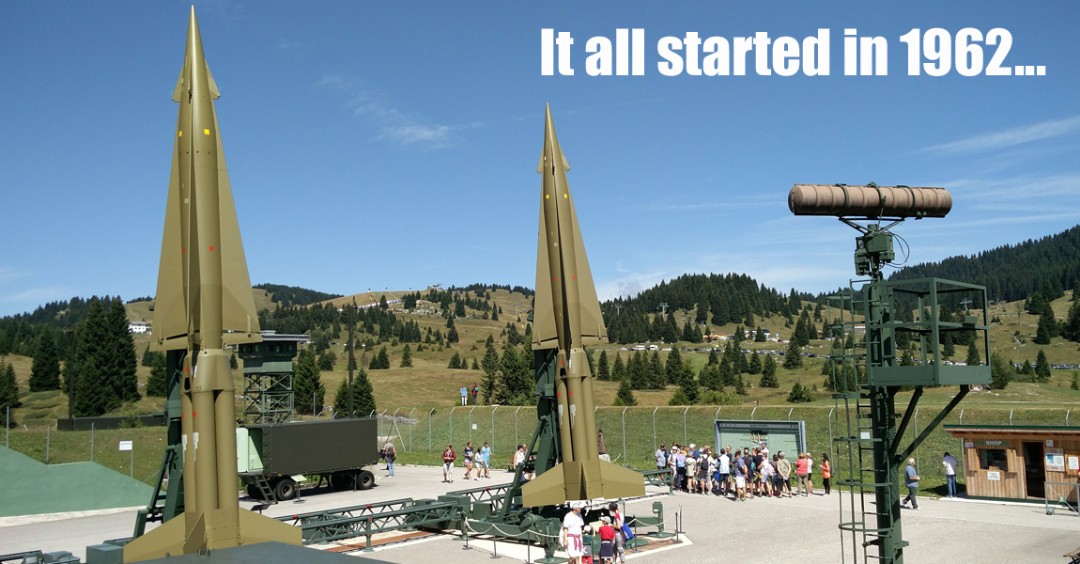 The guided tour
It lasts about 1.30 hours. In the case of large groups (more than 30 people), we proceed with the division into several groups with a guided tour at the same time, on different routes.
Rates
For organized groups the access fee to Base Tuono, with guided tour, is € 5.00 per participant (minimum 20 people). Payment can be made in advance by bank transfer or directly at the Base ticket office
Visit itinerary inside the perimeter of Base Tuono
• The Nike-Hercules defense system
• The engagement sequence
• Visit to the electronic Vans
• Visit to the underground Bunker
• Simulation of the launch
Information and Reservations
+39 348 1943926 - info@basetuono.it
To visit nearby
The
Austrian forts
of
Sommo alto
and
Dosso delle Somme
, the suggestive entrenched path of the
Forra del lupo
, the
Italian fort of
Campomolon
Excursions
From lake Coe and from Base Tuono it is possible to make a medium / easy excursion to the summit of
Monte Maggio
(1852 m). From the nearby Valbona refuge an easy hike to the top of the
Costa d'Agr
a
(1820 m) and from the Valbona pass an excursion to the top of
Toraro
(1893 m) or to the
Italian Fort of
Campomolon
(1853 m)
The planning of the visit can be adapted to the various needs, therefore it is customizable
Indications
Normally the parking area (free) is located near Lake Coe, about 300 m from Base Tuono, reachable by pedestrian link. In the case of elderly people or those with walking difficulties, the arrangement can be reached by car by agreement. By agreement, even in the case of vintage cars or motorcycles, it is possible to access them within the missile area.
Tips
Base Tuono is located at an altitude of 1543 m. We therefore recommend appropriate clothing for the altitude, especially in case of bad weather.
Restaurants
Near Lake Coe it is in operation
• the
Hangar Bar,
+39 348 251 840, open on weekends and every day in July and August.
Two mountain restaurants are also available about 500 m from Base Tuono, in Passo Coe:
•
Ho
steria Coe,
www.osteriacoe.it, +39 0464 720384
•
La Stua Restaurant
- B&B Guest House, +39 0464 720410
Information & Reservations
+39 348 1943926 - info@basetuono.it